Industry experts creating solutions to propel your business.
Our key objective is to understand your needs and deliver a product that will perform for you and grow your business.
The traditional means to scout fields is time and labor intensive, not to mention almost impossible to do with hundreds of acres.
Our platform is perfect for large fields and pastures as we can cover around 400 acres an hour. Another reason we love the platform is the ease of use for the operator. It's as easy as drawing a grid around an area of focus and letting the system create a flight plan and execute.
We want to help you yield the most and best possible.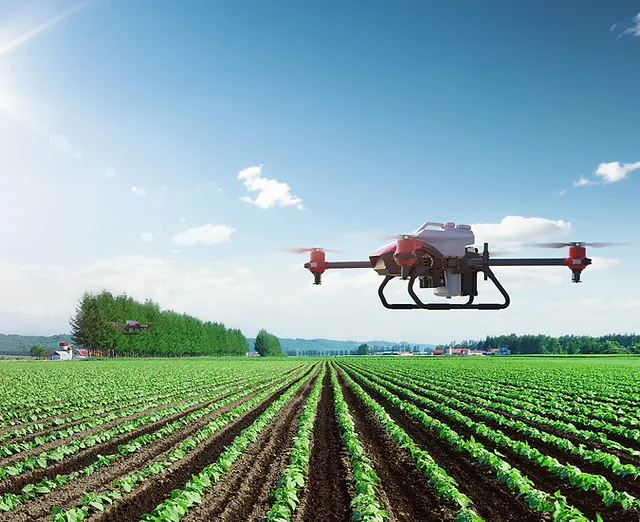 Features
Weed identification: Simple and automatic identification of weeds in seconds.
Yellow trap analysis: Easy analysis of yellow insect monitoring traps, detecting both species present and population density.
Disease recognition: Automatic diagnosis of plant diseases.
Nitrogen recommendation: Estimation of the nitrogen uptake in a crop.
Leaf damage detection: Helps to quantify leaf damage.
Radar: Gives an overview of what is happening in surrounding areas.
Notifications: Sends immediate alerts when diseases or pests are spreading in the area.
Cellular IoT for smart agriculture solutions
From crop sensors, weather stations, and livestock trackers to agricultural machinery and UAVs, Smart Agriculture lets you collect IoT data across vast, rural farmland with global cellular connectivity and powerful management tools.